Welcome
<insert name here>
to the CountryHumans Wiki
This wiki is about CountryHumans! CountryHumans community around countries portrayed as humans! It is related to Polandball, an Internet meme-comic created back in 2009 which the Countryhumans fandom is heavily based on towards Polandball due to its Spherical appearances, and Scandinavia and the World, due to each character portrayed with human bodies.
This wiki is more based on history/real world countries! So feel free to contribute any useful/helpful knowledge, or fix something up!
Administrators • Recent Changes • New Photos • New Pages • Site Policy • Help
This wiki is dedicated to the CountryHumans fandom.
At this moment there are 261 articles, 6,030 images, 80,819 edits and 124 active users on this wiki.

Русский •

Español •

Polska
Navigation
Random page

·

All pages
Announcements
Concerning the issues with the discussions
Alright I was sick at the discussions and I cannot keep my silence any longer
1

Alts

2

Respect

3

Regarding toxic behavior

4

the obvious

5

Politics

6

the thing regarding …
As of now, my passion to work on this wiki is no more, as of right now. I don't have the same passion for Countryhumans now than back in 2019. I do want to consider coming back to editing if my passi…
Article of the Month
•
Congratulations for the contributors who worked hard on this article!
Coming soon...
NOTE
This wiki is not to be used or vandalized for destructing the fandom. It is a place where people can place head-canons while not showing any bias, ships are not the center of this wiki; as much depict in this fandom. It is heavily based on Poland-ball. It will focus more on history, personalities and overall backgrounds of some of the characters, making it a neat, easy and accessible place to find out more about this fandom and the countries in it.
Please note that no ONE is forcing you to use the information from this wiki, and we highly suggest when editing articles you must be open minded for not every headcanon can be shown here do to accuracy reasons!
Partnered Wikis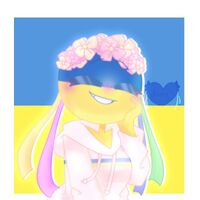 Country Personification Wikis
Community content is available under
CC-BY-SA
unless otherwise noted.